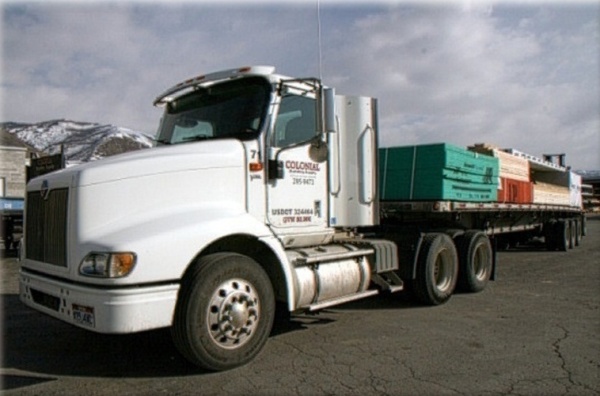 With over 30 years in the industry, Colonial Building Supply knows that prompt delivery is essential to completing your projects on time. Whether it's framing material, trusses, decking, or doors and windows, we deliver your order safely and on time.
We don't simply drop your materials outside, unless that's where you want them. We will deliver your materials inside and out of the weather. Our experienced delivery teams can usually deliver materials right to the room where they are needed! Just let your sales representative know any special instructions for delivery when ordering your materials.
Our delivery fleet features over 30 vehicles including flatbeds, pickup trucks, box vans, and boom trucks. We deliver throughout Utah and neighboring states. Delivery costs and timing vary depending on distance. Ask your sales representative about delivery options when ordering your materials.