Colonial Building Supply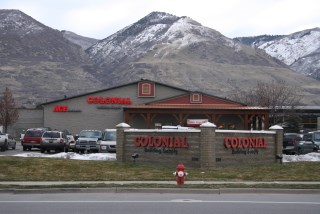 Purchased in 1983 by the Hale family, Colonial Building Supply has provided over 35 years of amazing service to the Davis County Area, the state of Utah, and even surrounding states. Originally known as Colonial Lumber, Colonial Building Supply moved to its current residence in Centerville in 1994. With this move a larger lumber yard, door shop, and window installation service were added to the company. In July of 2010, a roofing accident started a fire that threatened the entire property. The main building, housing the store and offices, was nearly a complete loss. But, due to the efforts of firefighters from four different fire departments, the fire was prevented from spreading to the warehouse and lumberyard. Despite the loss of the main building, Colonial Building Supply wasn't closed for long. Operating out of a trailer set up in the parking lot, the store was open by 9:00 a.m. the next morning. Months later, the store fully reopened in a newly restored building, better than ever! Today Colonial Building Supply prides itself on continuing its tradition of outstanding service, competitive pricing, and excellent selection.
Colonial Ace Hardware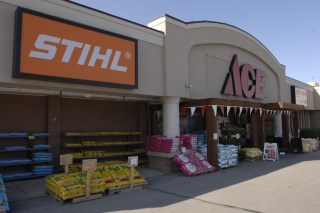 Beginning as the hardware section of the local Dick's Market, Dick's Ace Homecenter served the Centerville and Bountiful areas for nearly 40 years. After Dick's Market changed locations, Dick's Ace Homecenter was purchased by Colonial Building Supply in 2013. Staying open during the process, Colonial Ace Hardware emerged from the transition with a new name, redesigned layout, and larger selection. Despite the new name and look, we've strived to keep the best things that the store has been known for including a wide variety of irrigation supplies, knowledgeable sales staff, and a friendly environment. We have expanded tool and hardware selection, and continue to provide excellent service to our customers and community.