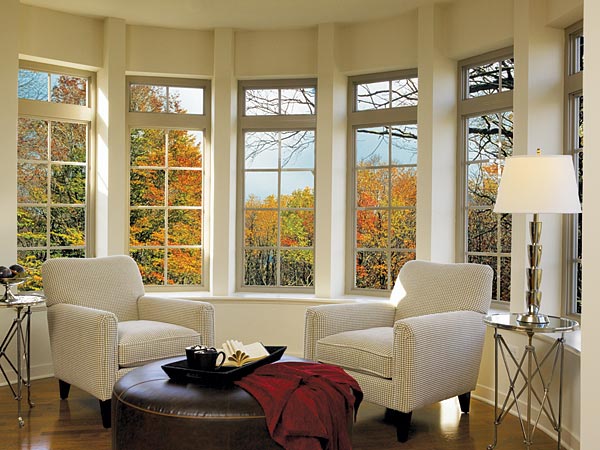 The number of available window options continues to increase. From energy efficient coatings and gas filled panes, to a variety of frame materials. Come visit us and let our experienced salesmen walk you through the options to find the features you need.
Materials
Vinyl
Due to their low maintenance and low cost, Vinyl windows are installed more than any other frame material.
Low Cost
Low Maintenance
Never needs painting
Honeycomb structure traps air for Energy Efficiency
Aluminum
Aluminum windows have lost popularity in recent years due to a reputation for low energy efficiency. However new higher quality aluminum windows, featuring thermal breaks that separate the interior and exterior surfaces of the window, increase energy efficiency and make aluminum windows once again an attractive option.
Low Cost
Low Maintenance
High Strength
Fiberglass/Composite
Low Maintenance
Can be painted if desired
Highest Energy Efficiency
Highest Strength
No Expansion/Contraction with Temperature Change
Wood Clad
Wood Clad windows combine the benefits of Fiberglass/Composite windows, with the natural beauty of wood. With a Fiberglass/Composite exterior, these windows are low maintenance and rot free. While the wood interior can be painted, stained, or sealed to match existing woodwork.