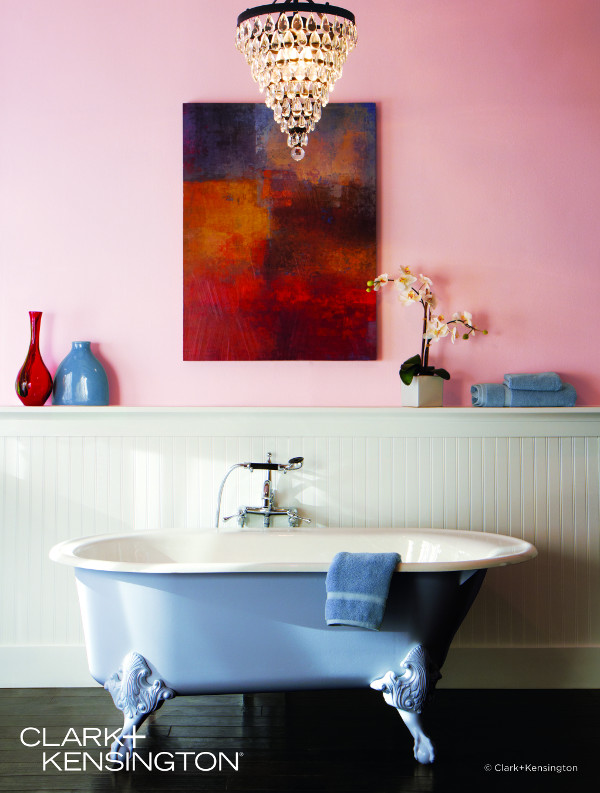 Our paint departments recently underwent a complete renovation. Officially re-launching as The Paint Studio, our newly designed, boutique-style shopping experience offers an expanded, premium line of products in an inspiring array of colors. We now feature two new Valspar lines, which are available exclusively at Ace Hardware. We are stocked with three different products designed for indoor or outdoor needs as well as Valspar's expertly chosen color palette of tried-and-true hues.
In addition to Valspar, we're proud to carry the Clark+Kensington and Ace Royal paint lines. With color racks filled with a large selection of gorgeous hues along with smaller, curated collections of color, you're sure to find the perfect color for your painting projects. Paired with the helpful, neighborly advice you always at expect at Colonial stores, The Paint Studio provides a world-class paint experience right in your neighborhood.
In addition to the inspiring Valspar and Clark+Kensington color palettes, both paint lines can also be custom tinted to virtually any color with the help of the new NovoColor HP water-based colorant system. This revolutionary colorant technology provides a broader color range, more vibrant color choices and improves paint performance. We also offer pint-sized paint samples in any color, allowing you to easily sample multiple colors on your wall before making your final selection.
Along with premium paints, Colonial stores also carry all of the tools and accessories you need for any painting project. With premium brands such as Wooster, Purdy, and Frog Tape, it's easy to get professional grade tools without the professional price tag. Come into one of our stores to browse our extensive collection of painting tools and accessories.
Brushes and Rollers - Whether you want natural bristles or poly-nylon blends, we have just what you need from leading manufacturers such as Purdy and Wooster. Our wide selection of sizes and products means you're never without the right tool for your painting projects.
Primers - Our paint lines boast a fantastic selection of paint and primers in one, but sometimes a specialty primer is needed for unique projects. Look no further than our impressive collection of spray and brush-on primers. With everything from mold and mildew resistance to masonry coatings, we have everything you need for the perfect paint finish.
Caulk and Sealants - Add energy efficiency to your home with our large variety of caulks and sealants. Whether you are working with new construction, remodeling, or simple repairs, our expert staff can help you find just the right products for your projects.
Masking Tapes, Papers, and Dispensers - With our first class masking products, you can easily protect surfaces and add decorative touches to any room. With options for delicate surfaces, exterior tapes, and even Frog Tape brand decorative tapes, every project can be simplified with our masking products.
Sandpaper and Steel Wool - With options for wet or dry papers, fine or course grits, and pre-cut pieces for power tools, it's easy to get the finish you want on any surface. As always, our friendly sales representatives are here to answer any questions you have on all our sanding options.
Compressors, Paint Sprayers and Accessories - Faster than rollers and brushes, paint sprayers are known for smooth finishes while using less paint. Come in to our stores to speak to our experienced staff about all our power tool options.
Drop Cloths and Rags - Protect your surfaces and reduce your cleanup time with the right tools. We carry canvas, vinyl, and even stick-down options for drop cloths.
Ladders and Step Stools - Our collection of ladders includes top brands such as Louisville and Little-Giant. Available from a variety of materials, such as fiberglass, aluminum, and steel, ladders are essential to every home for a variety of projects.
Spray Paints - Our extensive collection of spray paints includes leading brands such as Rustoleum, Krylon, and more! With options for rust prevention, textured finishes, and inverted marking paints, we're sure to have just what you need for all your projects.
For painting tips and color pallets come into one of our stores or visit ThePaintStudio.com.